Community
The NFL Foundation funds and supports league-wide initiatives aimed at making a big difference in communities across the nation.
NFL PLAY 60

NFL PLAY 60 is the League's national youth health and wellness campaign to encourage kids to get active for at least 60 minutes a day. Since PLAY 60 launched in 2007, the NFL has committed more than $352 million to youth health and fitness through PLAY 60 programming, grants and media time for public service announcements.
To help as many kids as possible through NFL PLAY 60, the NFL Foundation provides grants to its 32 clubs to support activities in their communities that help kids get active. Join the movement here.
CRUCIAL CATCH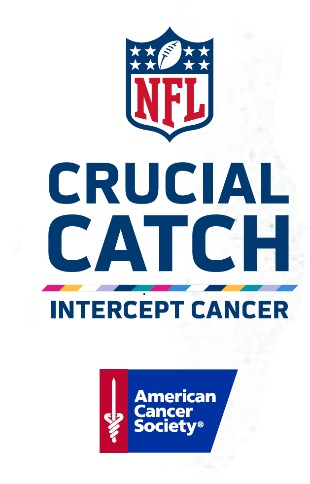 For over a decade, the NFL and American Cancer Society (ACS) have worked together to support the fight against cancer through Crucial Catch: Intercept Cancer. The initiative addresses early detection and risk reduction efforts for multiple cancers. Since 2009, the first year of the NFL's Crucial Catch campaign, the league's work has raised more than $20 million for the American Cancer Society.
While all teams will support the overall league message of early detection and risk reduction, each team has elected to support either a specific cancer or multiple cancers for its Crucial Catch game. Much of the apparel worn at games by players and coaches, along with brand new Crucial Catch game items, will be auctioned off at NFL Auction, with proceeds benefiting the American Cancer Society's Community Health Advocates implementing Nationwide Grants for Empowerment and Equity (CHANGE) program.
Additionally, the NFL Foundation provides grants to its 32 clubs to support activities in their communities to help in the fight against cancer. Learn more about Crucial Catch.
SALUTE TO SERVICE
Salute to Service is a year-round effort to honor, empower and connect our nation's service members, veterans and their families. It is grounded in deep partnerships with nonprofits and organizations that support the military community in the United States and across the world.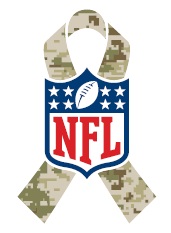 Since 2011, the NFL has raised more than $34 million for its nonprofit military partners—the Pat Tillman Foundation, TAPS, USO, Wounded Warrior Project and the Bob Woodruff Foundation.
The NFL Foundation provides its 32 clubs with grant funds to fund programs and provide resources that positively impact active duty and veteran military members and their families. Funds are raised through two primary channels: NFL Auction and the sale of Salute to Service identified merchandise at retail. Learn more about Salute to Service.
INSPIRE CHANGE
The NFL's Inspire Change initiative represents the collaborative efforts of players, teams, and the league to create positive changes in a growing number of urban and rural communities across the country. Since April 2018, more than $25 million in grants has been awarded to social justice organizations as part of Inspire Change. This includes over 500 grants awarded to current and former NFL players for nonprofits across the country. These grants support programs and initiatives that reduce barriers to opportunity, with a focus on three priority areas:
· Police and Community Relations
· Education and Economic Advancement
· Criminal Justice Reform
For more information, click here.
WALTER PAYTON NFL MAN OF THE YEAR AWARD
Considered one of the League's most prestigious honors, the Walter Payton NFL Man of the Year Award Presented by Nationwide recognizes an NFL player for outstanding community service activities off the field, as well as excellence on the field. First established in 1970, the national award was renamed in 1999 after the late Hall of Fame Chicago Bears running back Walter Payton.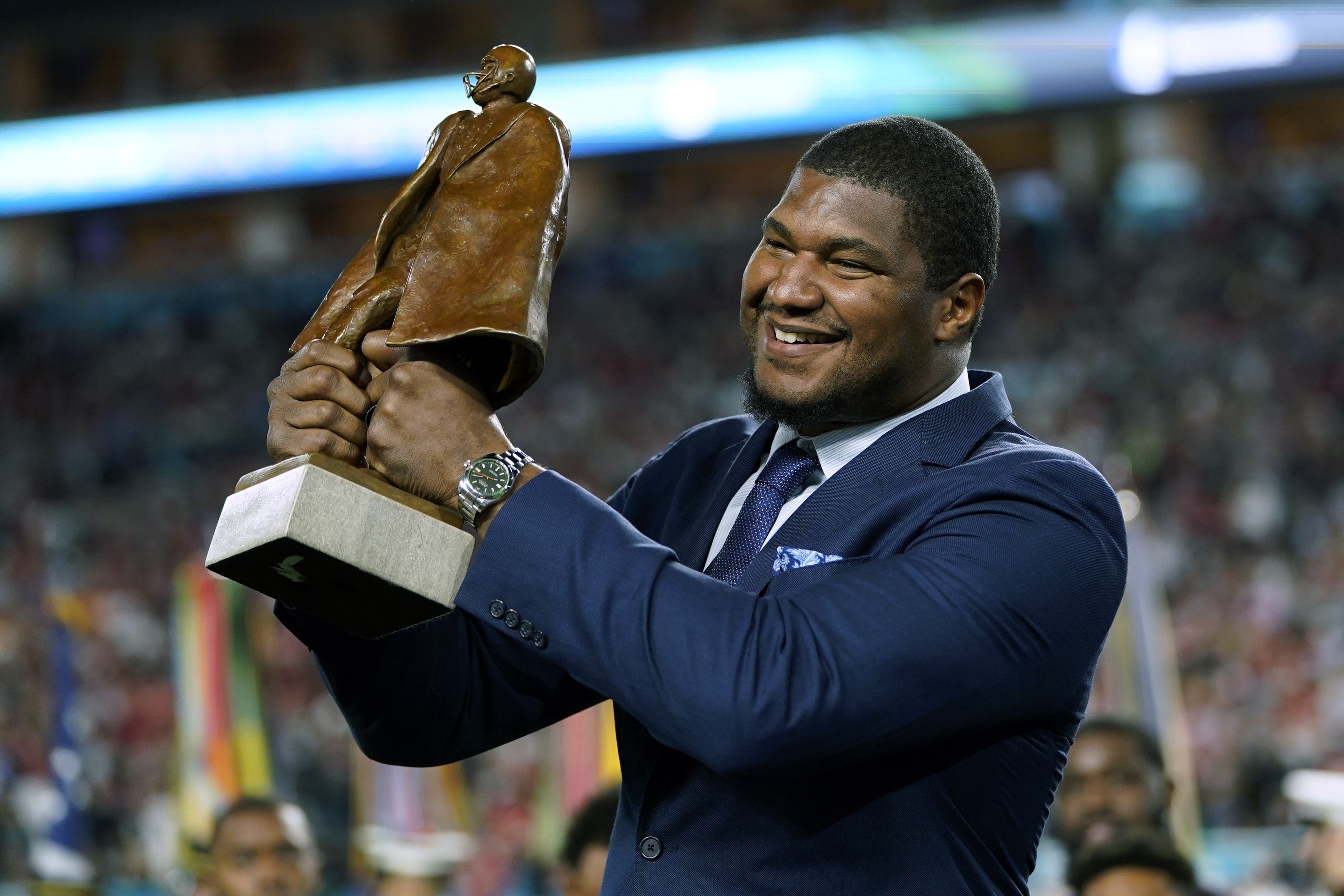 For the second year in a row, all 32 team winners were highlighted as nominees and recognized for their important work during the weekend leading up to Super Bowl LIV. The 2019 Walter Payton NFL Man of the Year award winner received a $250,000 donation to the charity of their choice, while the remaining 31 nominees each received a donation of up to $50,000 in their name to their charity of choice. All donations are courtesy of the NFL Foundation and Nationwide.
*Calais Campbell of the Jacksonville Jaguars (above) won the award in 2019. He was named the 2019 Walter Payton NFL Man of the Year Presented by Nationwide for his incredible impact on communities throughout Phoenix, Jacksonville, and beyond during his 12 seasons in the League.*
For a list of all 32 team nominees and to see how they create a positive impact in their communities click here.
SUPER BOWL LEGACY GRANTS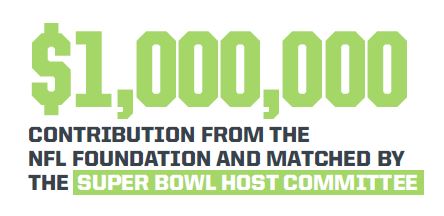 Each year, the NFL seeks to improve the surrounding communities of the Super Bowl host city with the Super Bowl Legacy Grant Program, made possible thanks to an annual $1 million contribution from the NFL Foundation and matched by the Super Bowl Host Committee.
This year's grant supported legacy projects including the investment in and renovation of three youth football field refurbishments in Miami-Dade County (Gwen Cherry Park and Goulds Park) and Miami Beach (Miami Beach High School); iconic new lighting in Bayfront Park; and the creation of an Outdoor Fitness Zone at Plantation Heritage Regional Park in Broward County.
To learn more about the project supported by the Foundation for Super Bowl LIV, click here.