Digital Divide Grant Application
About the Program
The ability to access computers and the internet has become increasingly important to completely immerse oneself in the economic, political, and social aspects of not just America, but of the world. However, not everyone has access to this technology. The NFL Foundation will provide up to $30,000 per NFL Club to earmark for work with local nonprofits to help bridge the digital divide in their communities.
Who Can Apply
NFL Clubs & nonprofits or schools working in the digital divide space in a club market with NFL Club approval.
Important Dates
Application deadline is Septermber 1, 2021.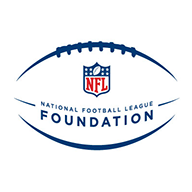 APPLY FOR THIS GRANT