Player Matching Social Justice Grant
About the Program
This grant is designed to provide nonprofit organizations with 1:1 match funding of up to $5,000 on behalf of a current or former NFL player in the arena of social justice. This grant should be used to fund organizations, programs or initiatives that reduce barriers to opportunity. Areas of priority include, but are not limited to, education, criminal justice reform, community/police relations and can also address poverty and workforce/economic development.
Who Can Apply
Current players and NFL Legends (retired players) may apply for a Player Matching Social Justice Grant for up to $5,000 in 2023, if they provide personal financial contributions to a nonprofit organization working in the Social Justice space.

NFL Legends must be vested in the Bert Bell/Pete Rozelle NFL Player Retirement Plan to be eligible to receive a 2023 Player Matching Grant.
​2023 Player Matching Social Justice Grant Funding Criteria​
Players are eligible to apply for up to TWO (2) matching grants in one year if the grants are awarded to different organizations.

In-kind donations, sponsored donations, 3rd party donations, or volunteer hours are not acceptable forms of financial contribution for this grant program. This also includes appearance fees. Players must provide a personal financial donation directly to the nonprofit organization that would be receiving the grant to be eligible for the matching grant.

Benefiting nonprofit organizations may receive a maximum of TWO (2) grants in 2023. Personal financial contributions must be made by different players and/or Legends directly to the benefitting nonprofit organization in order to be eligible for 2 grants.

The NFL Foundation will not accept grouped applications. Individual applications may not represent multiple players.
*Players and Legends may not apply for both a Player Matching Social Justice Grant and Player Matching Community Grant (another grant program offered by the NFL Foundation) for the same nonprofit organization.
*The NFL Foundation may reach out to applicants in cases where their application may be a fit for a different Matching Grant Program (Player Matching Community Grant or Player Matching Youth / High School Football Grant)
*SUBMITTING AN APPLICATION DOES NOT GUARANTEE FUNDING AND ORGANIZATIONS SHOULD NOT EXPECT OR RELY ON GRANT FUNDS TO OPERATE
Important Dates
The application deadline is September 30, 2023.
*Due to the volume of submissions, applications are reviewed on a rolling basis. However, the review process for submitted applications may take up to 90 business days. Some applicants may not be notified on the status of their grant applications until after the application deadline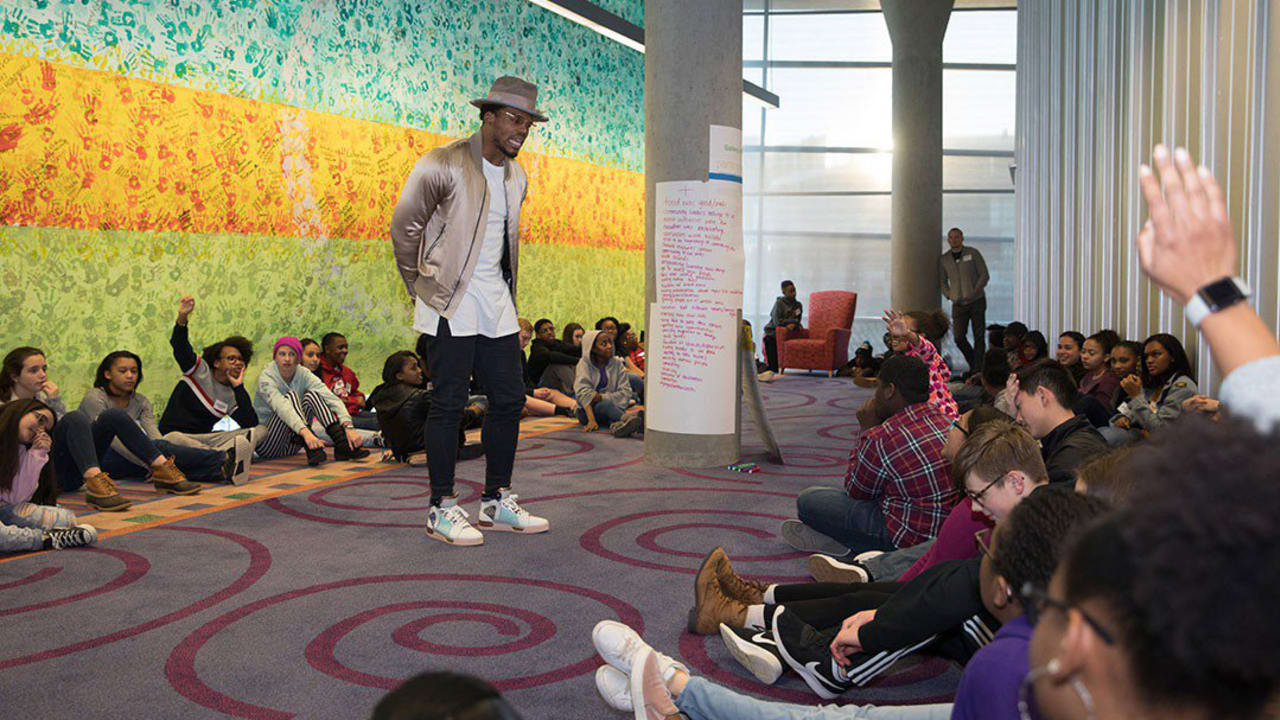 APPLY FOR THIS GRANT