NFL High School Football Coach of the Week
About the Program
The NFL High School Football Coach of the Week Program is designed to recognize high school coaches who continuously demonstrate hard work and dedication to their football programs by creating successful football teams and players both on and off the field. This grant program also provides high schools with financial assistance through $1,000 grants that help maintain and upgrade their football programs.
During each week of the high school football season, in all NFL markets a local panel of club personnel, sports media and other VIP's select an NFL High School Football Coach of the Week (COW) winner. During the selection process, the committee should consider how their Coach of the Week nominees demonstrate the importance of Player Health and Safety, which includes their philosophies on teaching the fundamentals of the game, proper tackling techniques, concussion management practices, adherence to heat and hydration guidelines, etc.
NFL clubs may recognize weekly winners in a variety of ways including: distribution of game tickets, invitations to attend team practices, name recognition at coaches' press conferences, appearances on stadium video boards and during on-field, pre-game and/or halftime ceremonies. Following high school football playoffs, each NFL club selects a Coach of the Year who receives an additional $1,000 donation to his football program.
Who Can Apply
Applications are only available for NFL Team Personnel
Important Dates
Application deadline is October 1, 2023.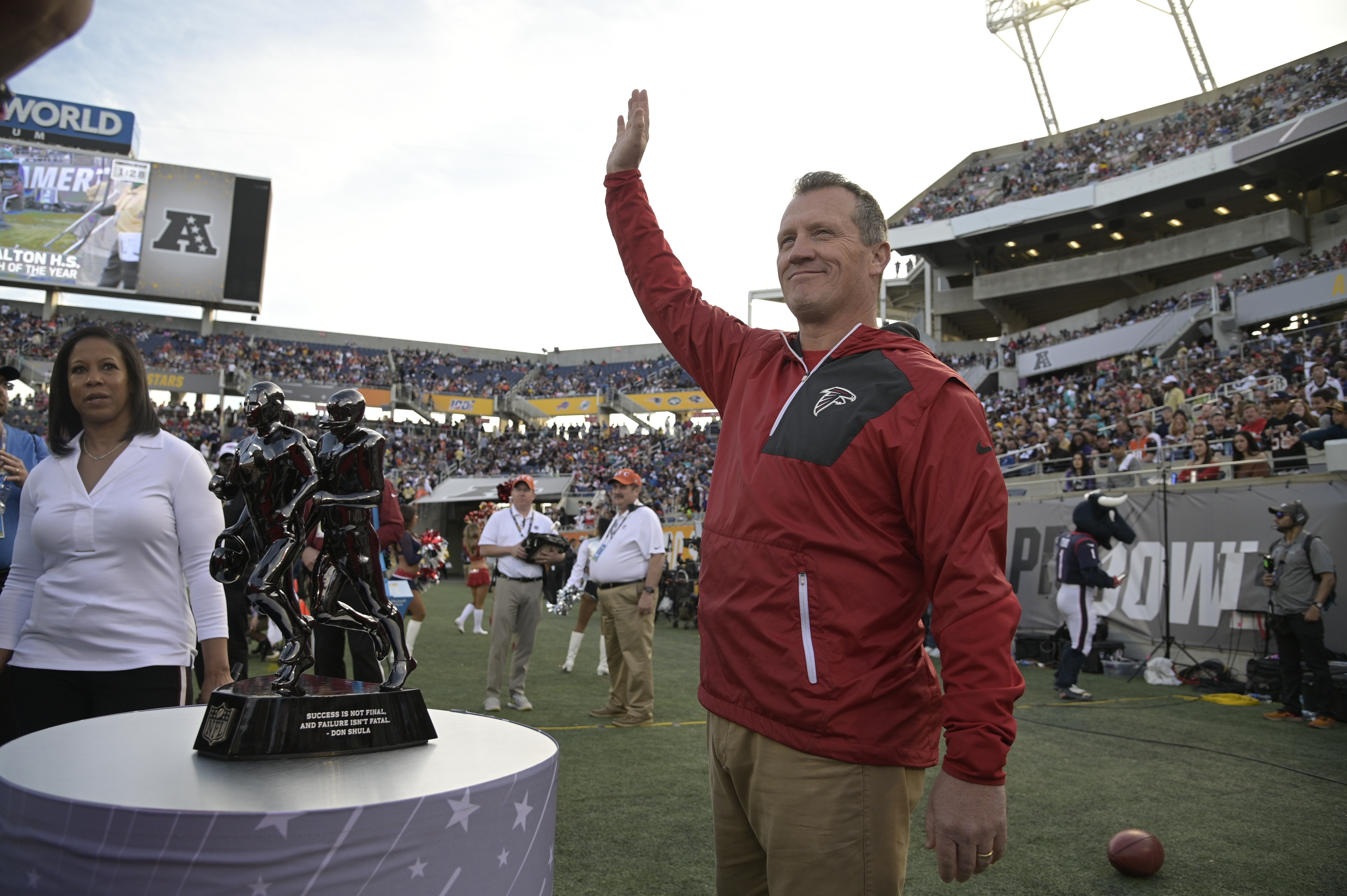 APPLY FOR THIS GRANT